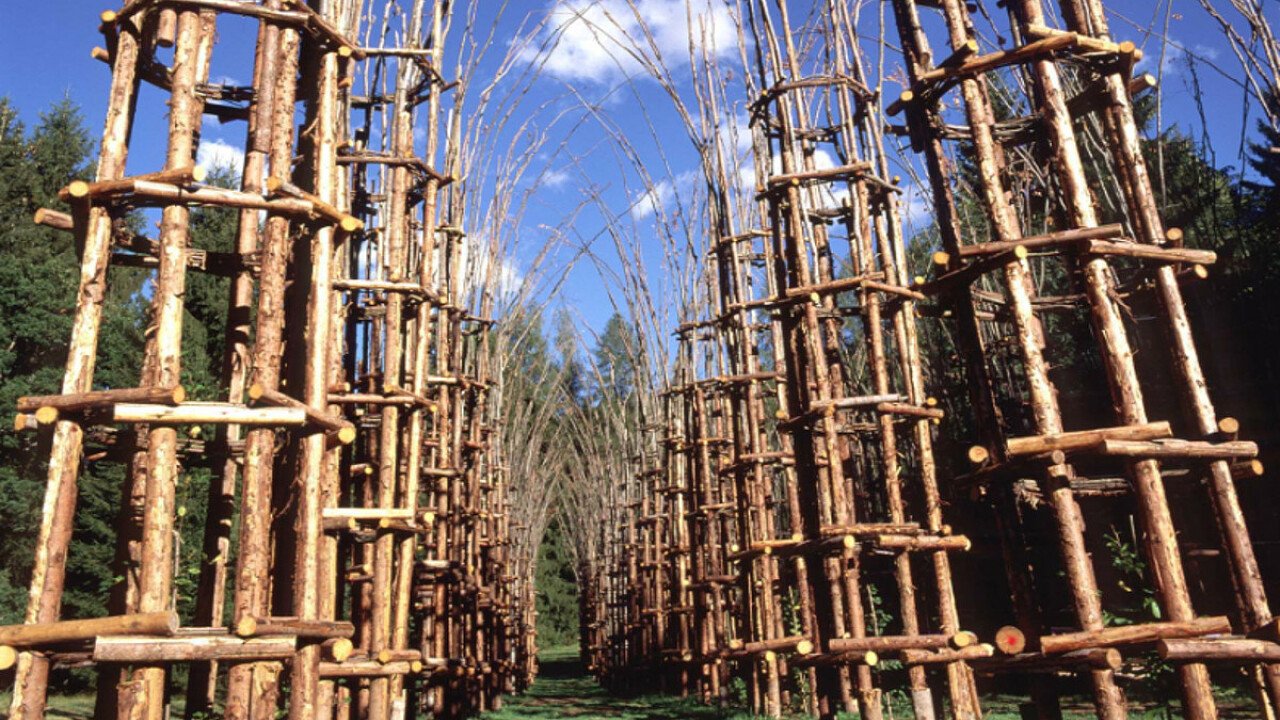 The itinerary ArteNatura suggested by Arte Sella winds at the foot of Mt. Armentera, along a 3-km-long forest road, immersed in a nice beech wood, fascinating in all seasons. Your hike starts on the square of Baita Negritella: a portal made with fir-tree roots shows the starting point. The masterpieces, about 40, lie at the roadsides. After a 3-km walk you reach the building Malga Costa, where the association Arte Sella organizes exhibitions and events in July and August - new artists are invited to carve their works. The meadows and woods in Val di Sella, in the municipality of Borgo Valsugana become a fantastic location for the international biennial exhibition "Arte Sella", that takes place along the ArteNatura course.
Starting point and arrival:Val di Sella, Nigritella, municipality of Borgo Valsugana
Public transport:s uburban bus service Trentino Trasporti, line 408, bus stop "Olle". Then continue by taxi or on foot along the trail "Don Cesare" starting on the first bend of the road connecting Olle to Sella (3 km). In summer you can join a bus service from/to Borgo Valsugana.
Tourist Information: Azienda per il Turismo Lagorai +39 0461.593322
Difficulty level: T "Turistic"
Timetable and difference in height: the visit takes about 2 hours or half day if you prefer to enjoy the park leisurely - gentle ups and downs.
Recommended clothing: wear leisure clothes, light boots, a pullover and a hat/cap. Do not forget a small store of food.
Recommended season: the park can be visited all the year round, as the masterpieces look different according to seasons.
A Must: the Vegetal Cathedral, Giuliano Mauri's majestic masterpiece.
Suggestion: visit Arte Sella in different seasons and discover how the park changes.