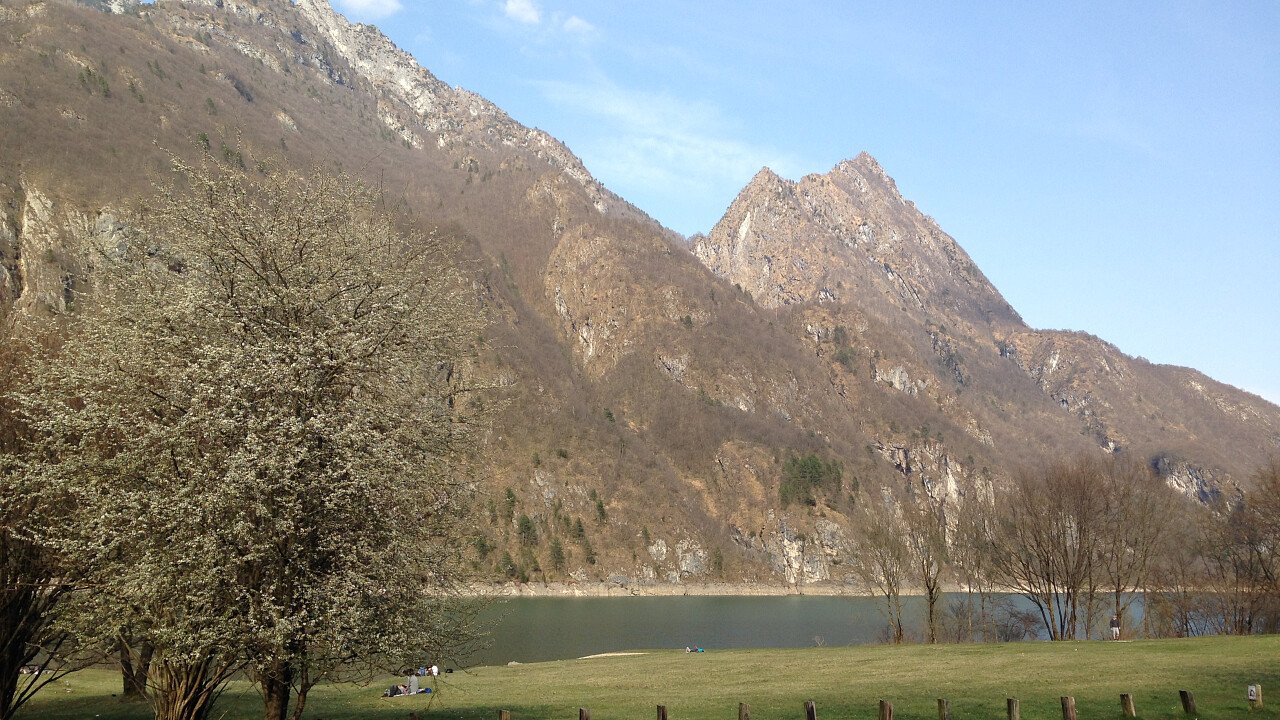 © G.F. – Dolomiti.it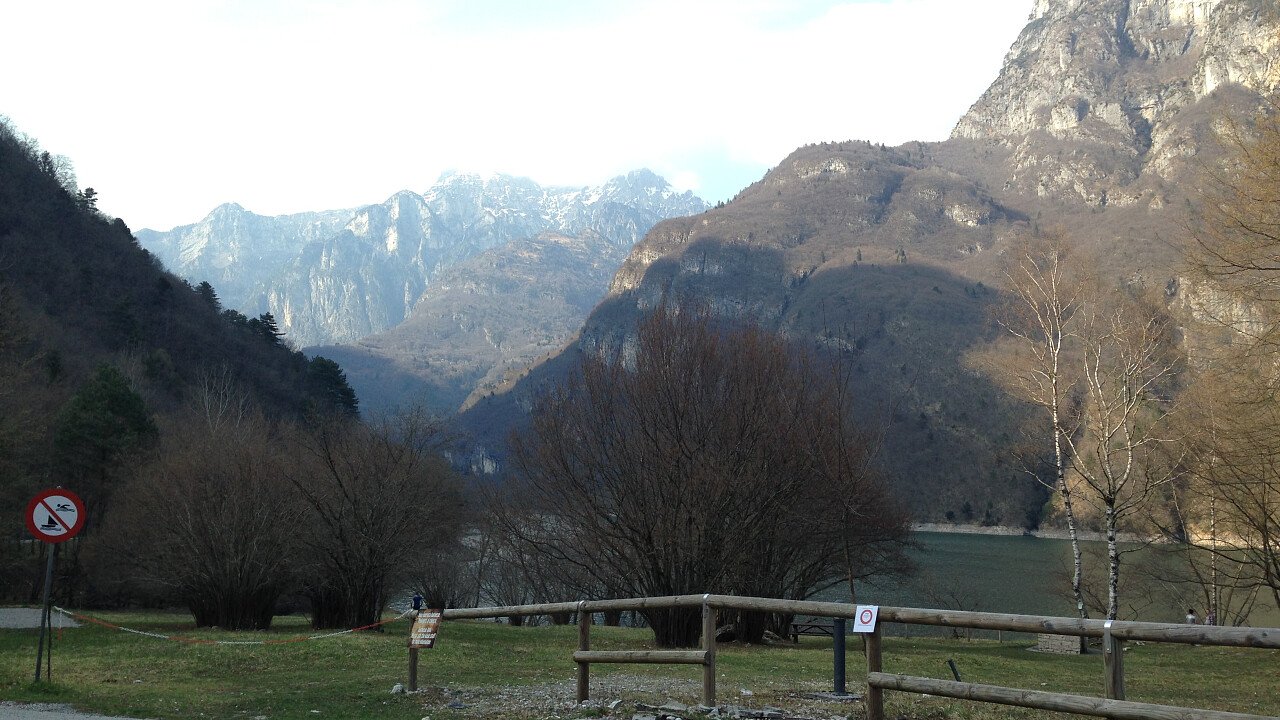 © G.F. – Dolomiti.it
Lake of Mis. This artificial basin obstructs the low Mis Valley and the homonymous river at the foot of Mounts Sperone and Piz Vedana. It is entirely included in the Natural Park of the Dolomiti Bellunesi. It is much frequented also thanks to a camping area and the many country feasts.
The surrounding mountains belong to the Pizzocco-Agnellezze group westwards and to the Monti del Sole (Sun Mountains), eastwards.
From the lake to Gena houses and Zimòn de Gena, for expert excursionists, 3 hours: at the Soffia snack bar, enter the private road that, in about an hour, leads to Gena Alta houses. Here the marked path to Valdo Bivouac starts. After about 15 minutes, turn right into the path which leads to the Zimòn slope: the path climbs to the second peak and here you will enjoy wonderful sights.
From Sospirolo to Monte Sperone peak, for expert excursionists, 2,15 hours: from the centre of the town an asphalted road leads uphill to the "Cappelletta degli Alpini" (Alpine troops little chapel). From here the marked path leads to the Dof saddle: turn right and go on as far as the peak.
From Le Rosse to Casera di Nusieda, for expert excursionists, 2 hours: from the lake of Vedana an asphalted road leads to Le Rosse. Follow this road as far as you enter a mule track that, after many ups and downs, will lead to Maiolera. Cross it and reach Nusieda hill. You can come back through the same outward journey.