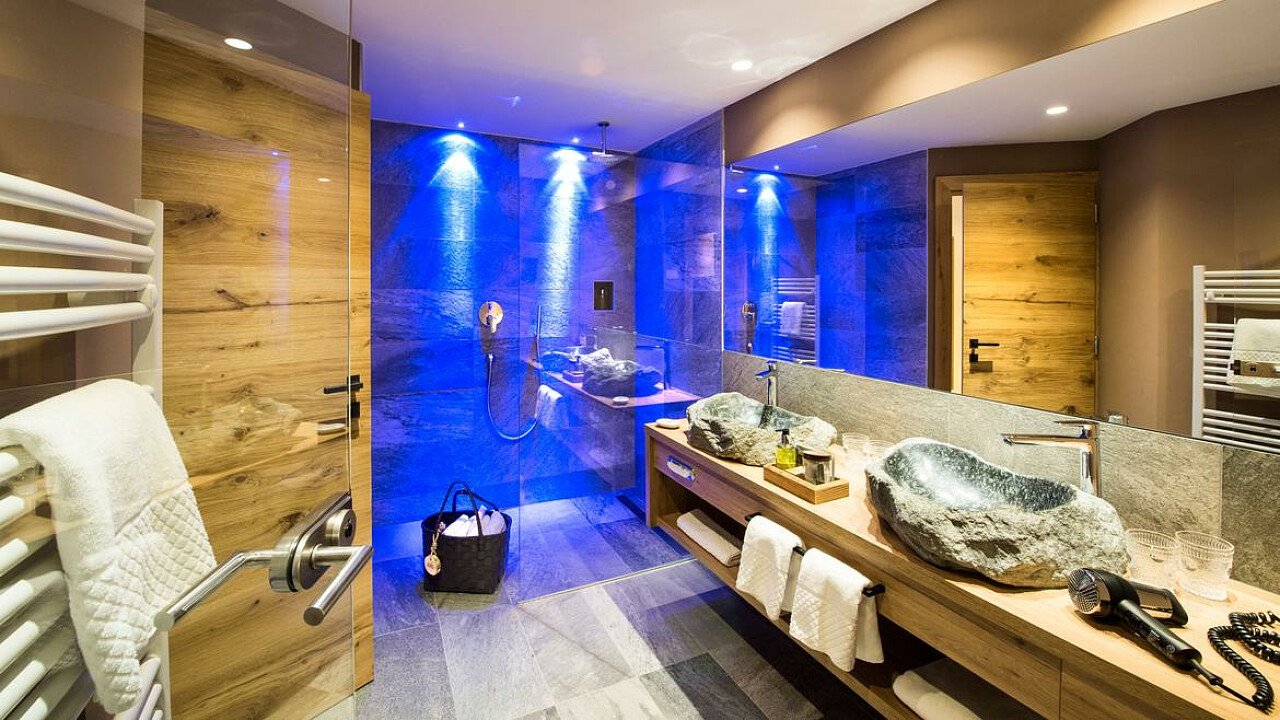 Sella Cavaccio and Croda del Maglio: great hike on the Val di Tires
Starting-point: Bagni Lavina Bianca/Weisslahnbad (1160 m)
At a glance: Tires/Tiers/Hotel Cyprianerhof - Bagni Lavina Bianca/Weisslahnbad - "Tschetterloch" - Sella Monte Cavaccio/Tschafatschsattel - Cima di Mezzodi/Mittagskofel - Forcella di Monte Nicola/Nigglscharte - Croda del Maglio/Hammerwand - Rifugio Monte Cavone/Tschafonhütte - Bagni Lavina Bianca/Weisslahnbad
Highest point: Cima di Mezzodi/Mittagskofel (2185 m)
Difference in altitude: 1200 m
Difficulty: five climbing-boots hike
Useful advice: this is a long and difficult hike, which implies a mountain pass crossing with its correspondent altitude difference. Sure pace and mountain experience both required. Spectacular view! The hike brings us across the majestic and extraordinary mountain world between the Sciliar/Schlern and Valle di Tires/Tiersertal.
Itinerary description: from Cyprianerhof Hotel in Tires/Tiers (1175 m) we go to Bagni Lavina Bianca/Weisslahnbad and here we take footpath number 2, which crosses an expanse of pinetrees and ends at the "Tschetterloch", a mystic cave 20 m deep. From the slopes of the rocky gorge "Sella Cavaccio" we go up steeply (a hard ascent) to the Sella Monte Cavaccio/Tschafatschsattel (2069 m; 2 hours).
Now from dwarf pine we walk eastwards on a path until the ridge wide crest. Accompanied by a beautiful view over the Catinaccio/Rosengarten, we reach Cima di Mezzodì/Mittagskofel (2172 m; panoramic point). A hard and steep footpath, sometimes dangerous but provided with ironways and security ropes, takes us to Forcella di Monte Nicola/Nigglscharte (2065 m about 2 hours).
Recommended here a visit to Croda del Maglio/Hammerwand top (2130 m; a 15 minutes ascent) where Val d'Isarco/Eisacktal and Sciliar/Schlern can be admired. From Forcella di Monte Nicola/Nigglscharte we go down, on a footpath shaped by some hairpin bends, to a little wood on our western side and later till Monte Cavone/Tschafonhütte Hut (1728 m; about 1 hour from the pass; managed on summer); this is the only refreshment available during this hike! The last stretch consists in a quite steep footpath that takes us back to Bagni Lavina Bianca/Weisslahnbad.
Maps: Freytag & Berndt, sheet S 1 (Bolzano/Bozen - Merano/Meran and outskirts); Kompass, sheet 54 (Bolzano/Bozen).