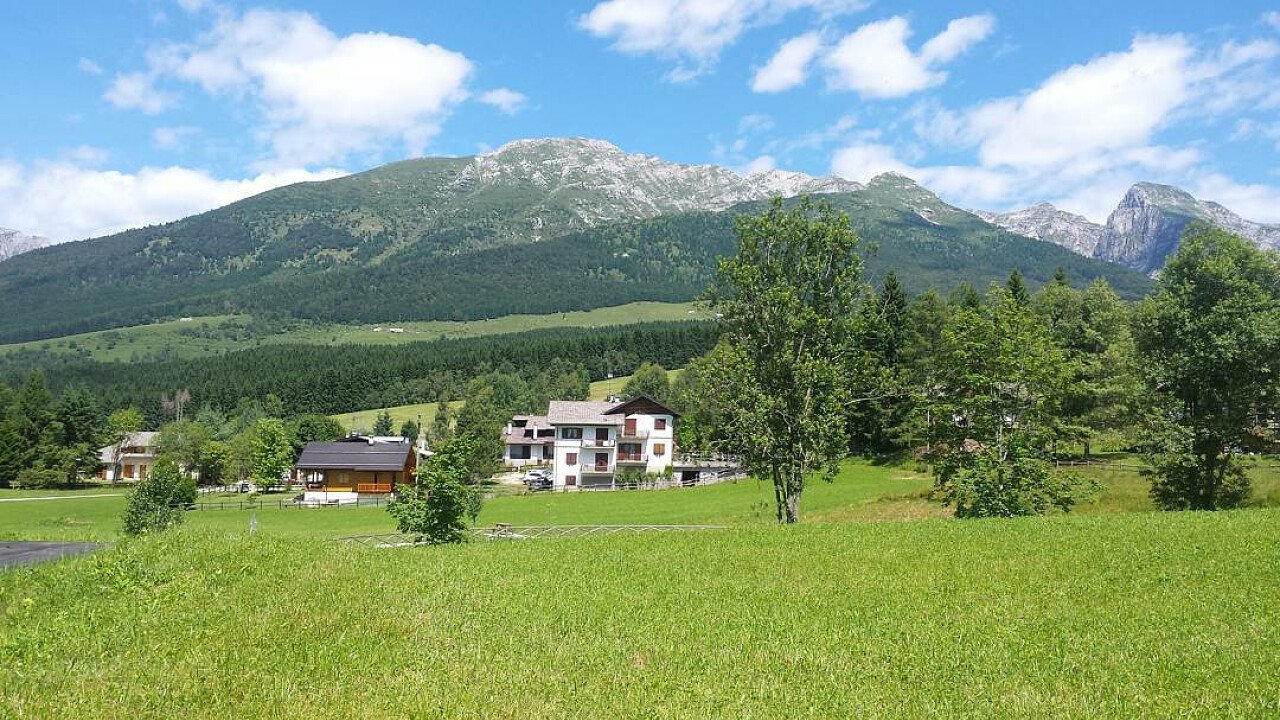 © A.P. – Dolomiti.it
Cansiglio by bicycle
Starting point: from Pian Rosada, reachable from Tambre d'Alpago
Lenght: 37 km
Duration: 3,30-4 hours
Difficulty: easy
Difference in height: 700 m
Comments: extraordinary environment
Route
From Pian Rosada enter an excavated road on the left and go into the Riserva Naturale Orientata Pian Landro-Baldassare.
At the next barrier turn right and reach the wonderful Piano di Valmenera, and then go towards the Casa Forestale della Candaglia on the left. Past it you will reach an open field near Col dei S'Cios and the homonymous hut, reachable in few minutes following the path on the right. Here it is possible to buy local ricotta (soft white unsalted cheese) and cheese. Now the descent to La Crosetta starts: beware of the cars! Continue along the main road till an excavated path climbs in a hairpin bend just at the foot of Col Major. Few metres ahead enter an uneven road on the right. A sweet uphill will lead you to Malga Sponda Alta, in a panoramic position. Then descend towards Passo de La Crosetta.
Abandon the high road and enter a road on the right with the sign of the beginning of the Bosco del Cansiglio. After few pleasant pedalling and a quick descent you enter the great grassy expanse of the Pian del Cansiglio, which is the heart of the Cansiglio: here you can find hotels, cross-country and downhill tracks, golf fields...
Cross the high road at the War Memorial turn left and follow it till Pian Osteria and then Campon: a sign on the right tells the road to go back to the starting point.