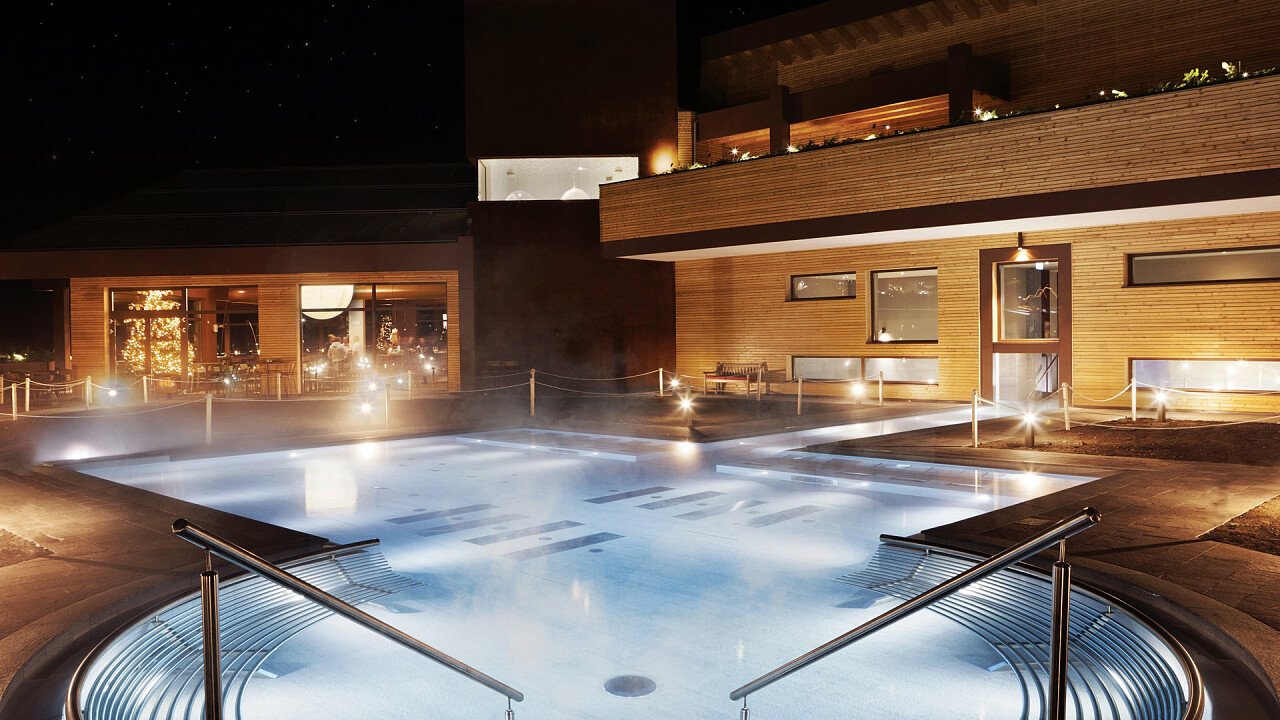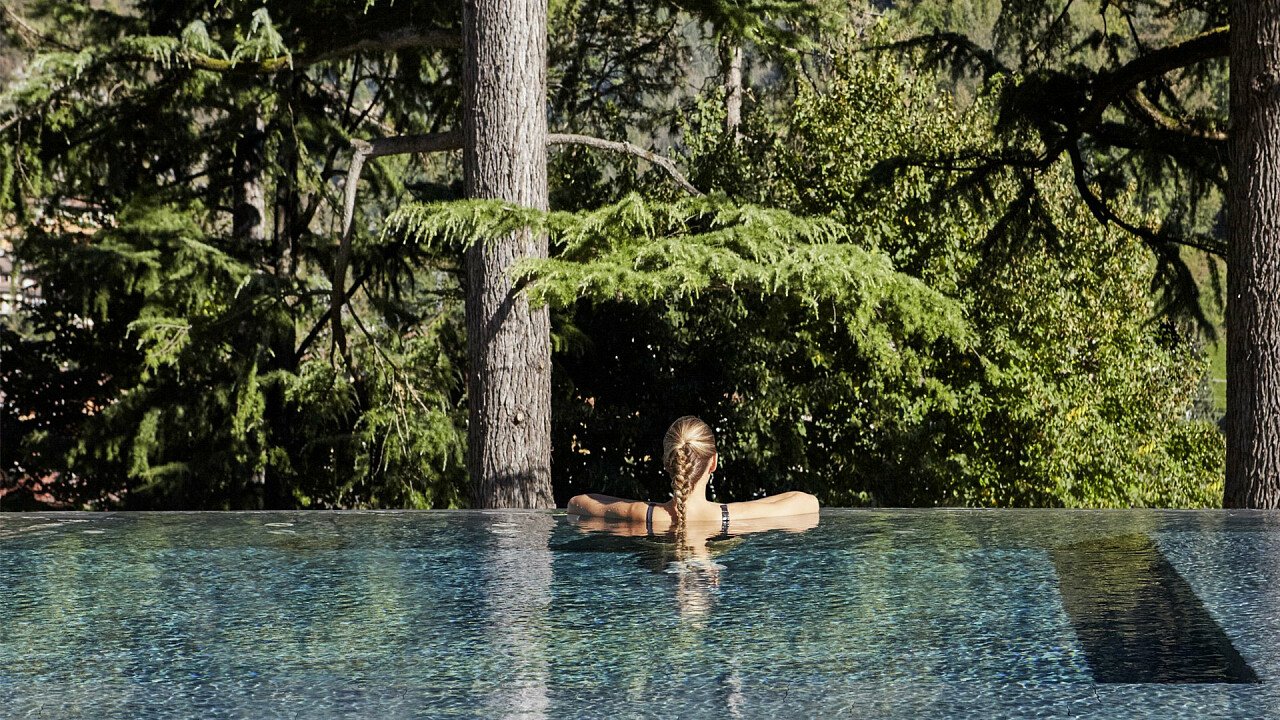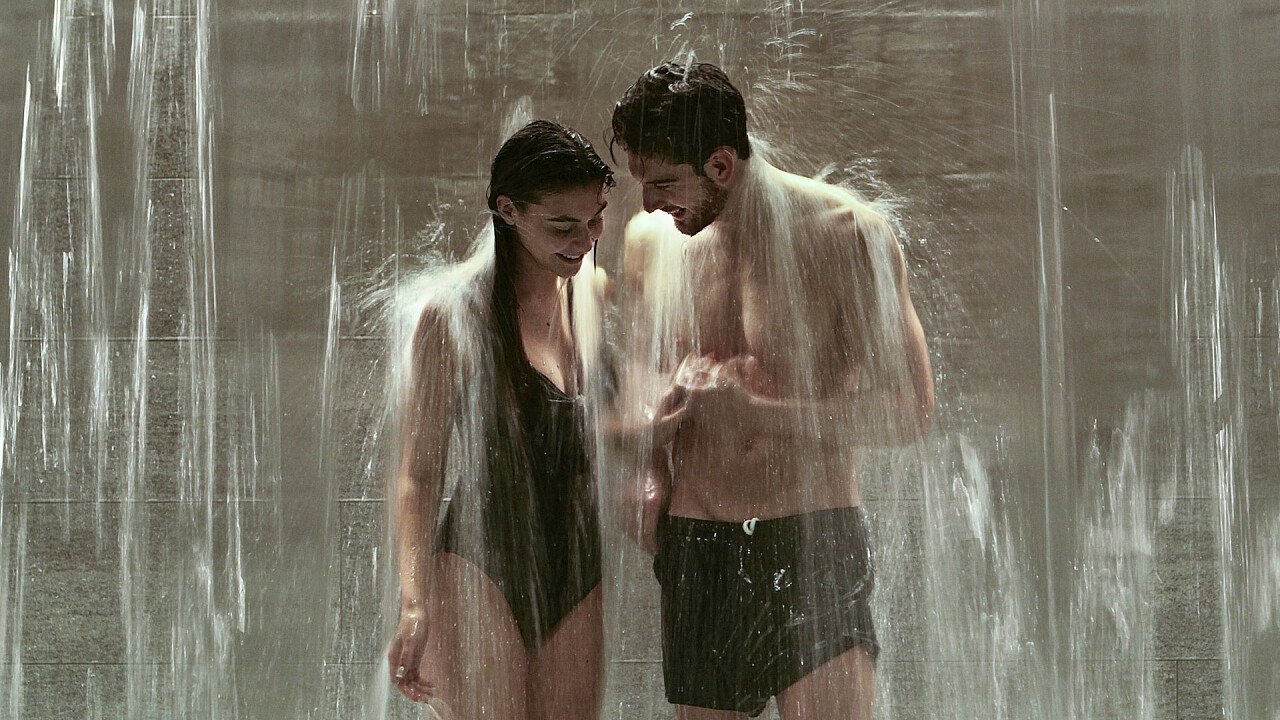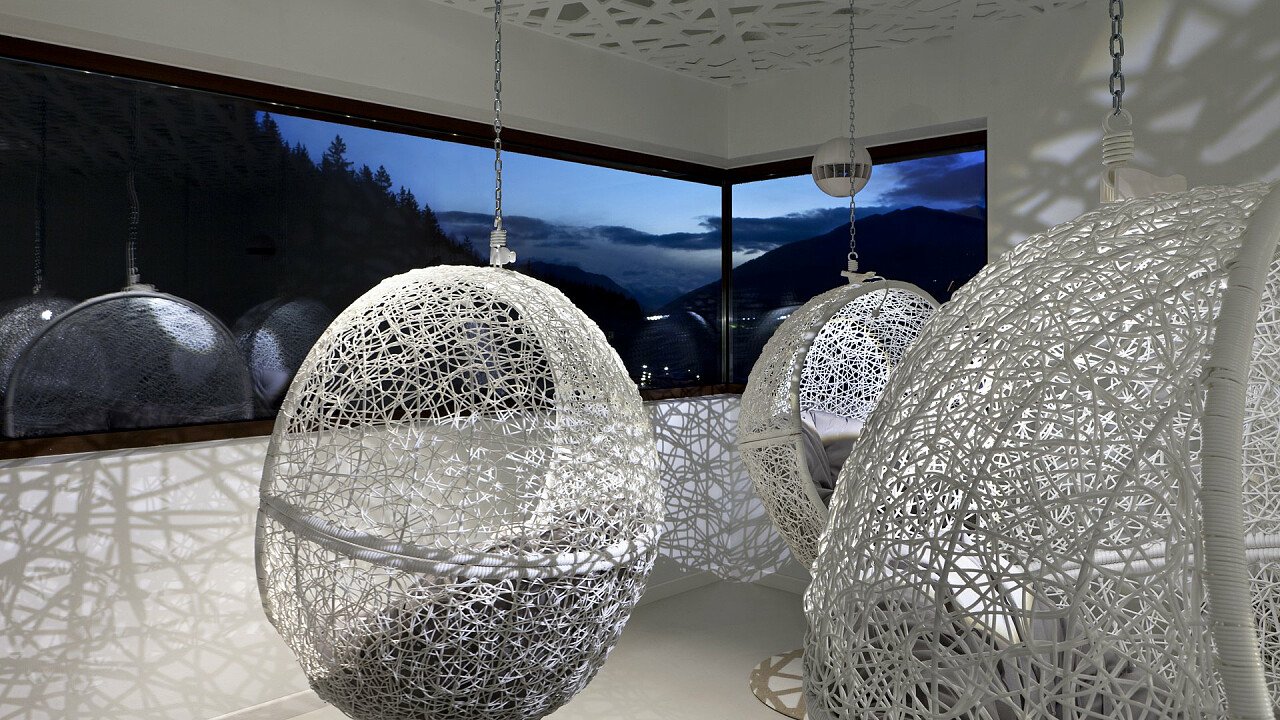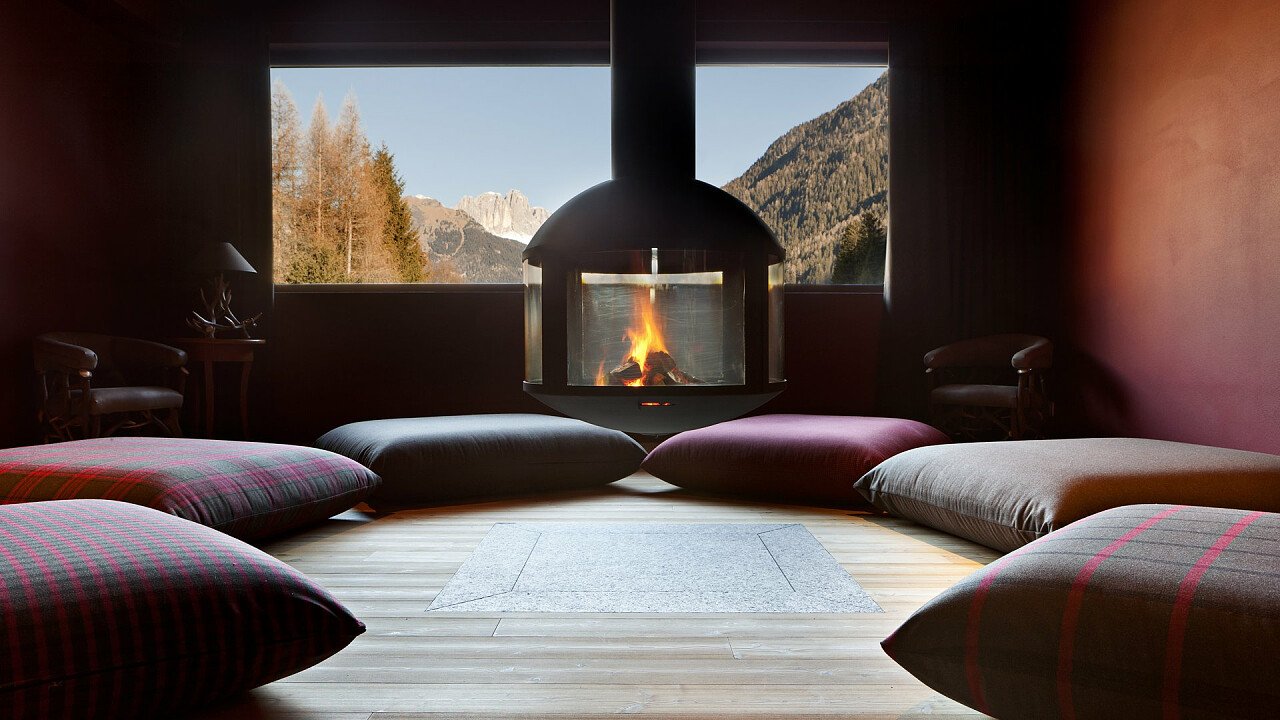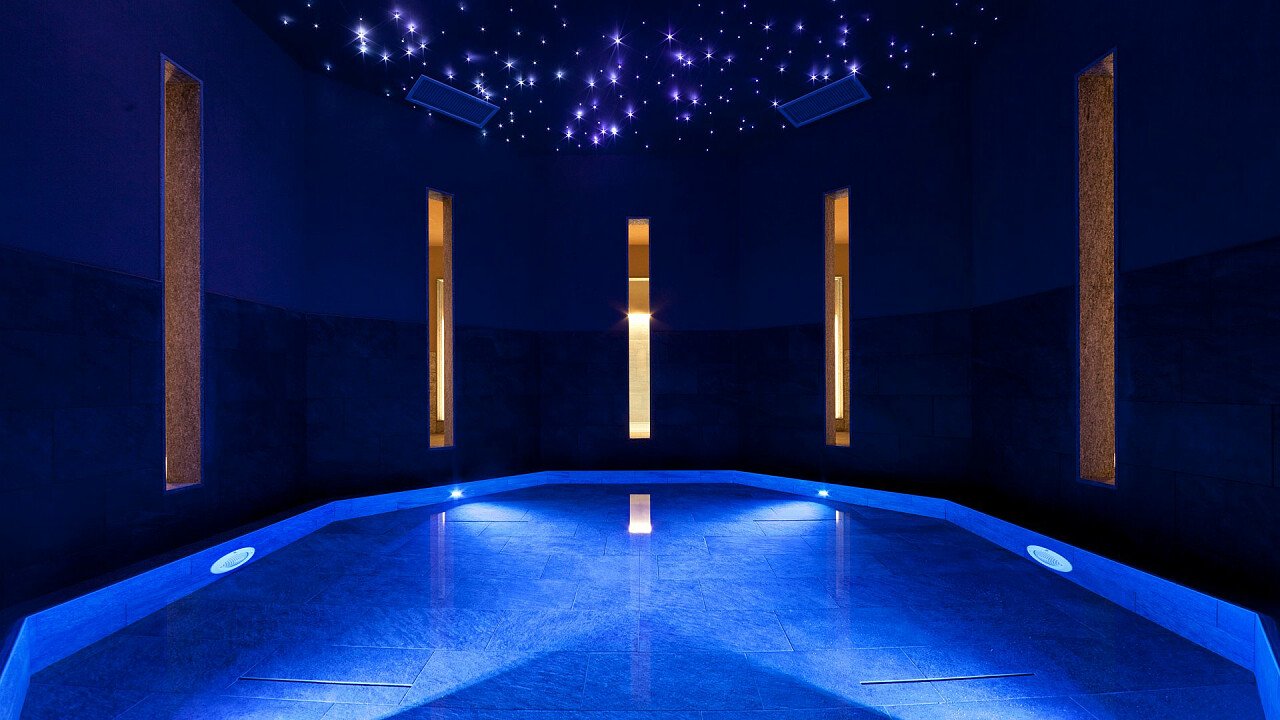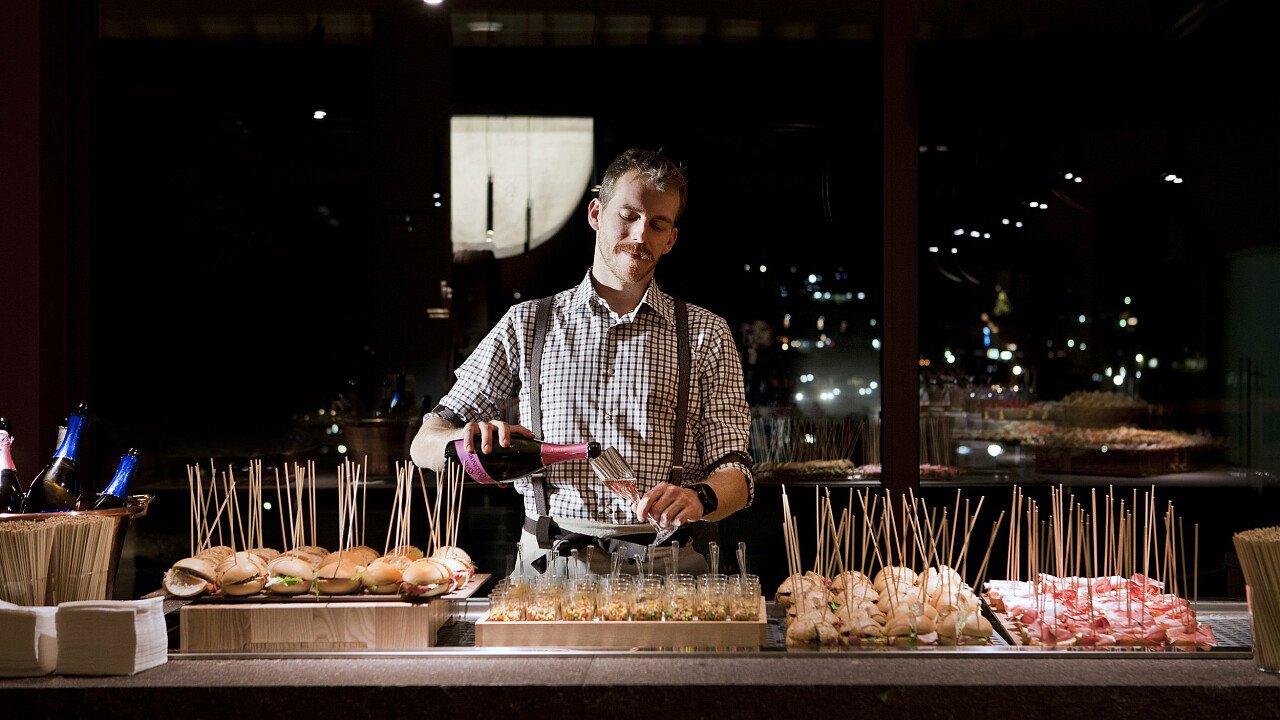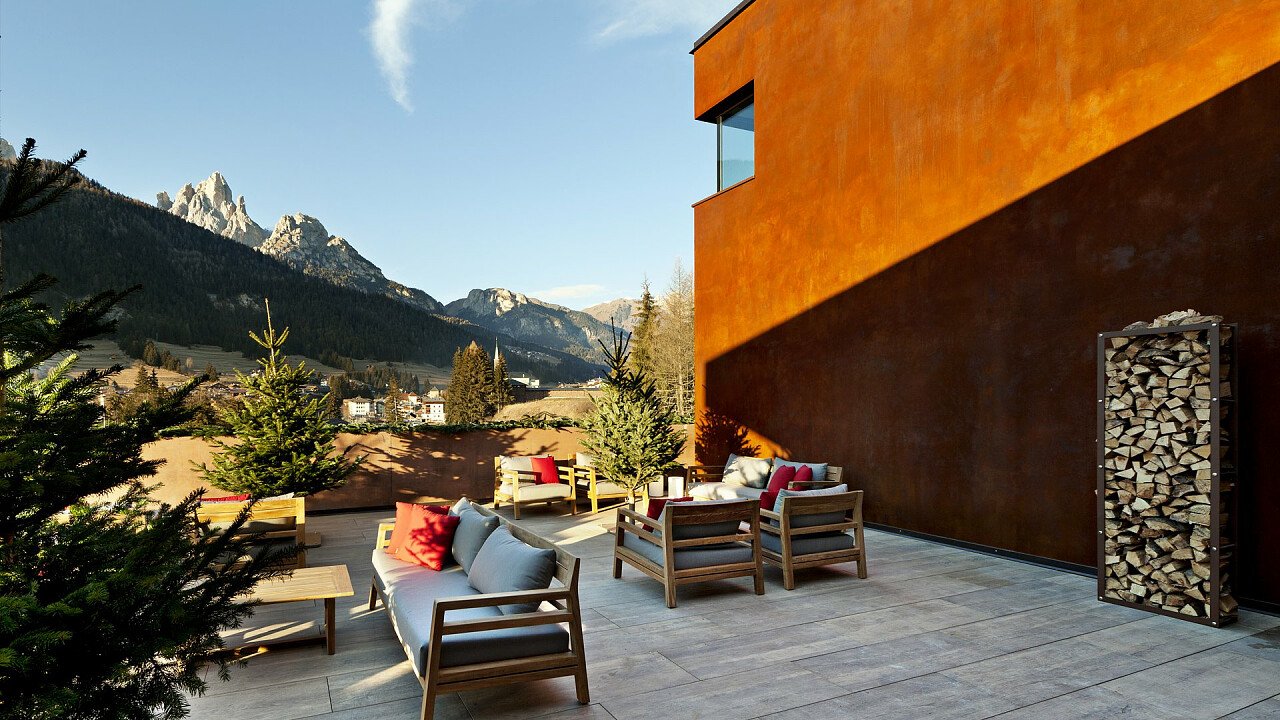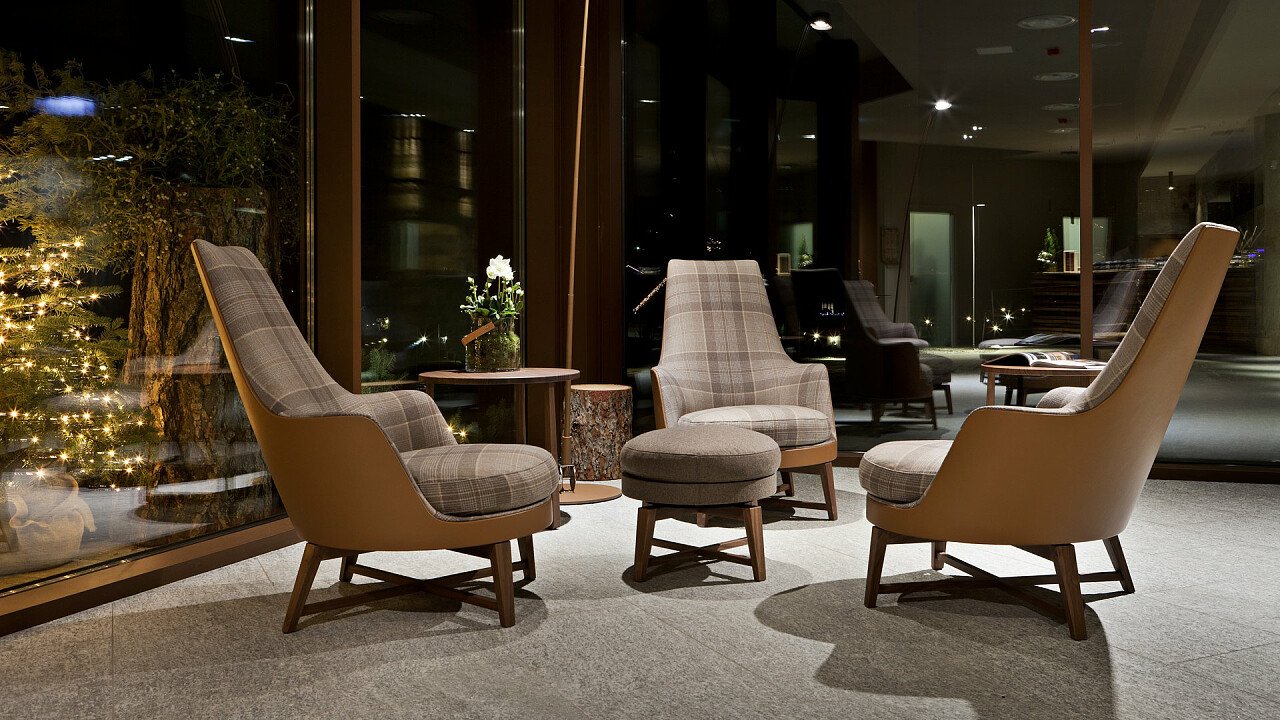 QC Terme Dolomiti is a new and modern thermal spa framed by the UNESCO World Heritage site of the Val di Fassa Dolomites: more than 4000 square meters of wellbeing, including spa tubs, saunas and bio saunas, relaxation areas, and Japanese baths, powered by the water of the Alloch spring. An oasis of well-being for self-care, where one can regain health and serenity through alpine balneotherapy.
The QC Terme Group, with its well-established experience in thermal spas, has built a spa center in Pozza di Fassa with a modern concept in mind, in harmony with the natural context in which it is inserted: besides building it in harmony within an ecologically designated area, the spa was built with regional materials and components, and eco-sustainable and bio-energetic supplies. Consequently, due to its focus on environmental and social sustainability, QC Terme was awarded the LEED (Leadership in Energy and Environmental Design) international certification as a leader in energy and environmental design excellence.
Thermal Oasis, for a relaxing Alpine experience
4,300 square meters on three levels, as well as pools and outdoor spaces for healthy forest bathing - a practice born in Japan that exploits the therapeutic power of nature, trees, and forests to eliminate stress and depression - and the most innovative wellness services: QC Terme Dolomiti is the ideal place for physical recovery and spiritual equilibrium.
Awaiting you: Kneipp paths, whirlpools with floor jets for toning your back and buttocks and jets to stimulate circulation; saunas and bio-saunas for velvety skin and to release the respiratory tract and dissolve tension; salt rooms, themed relaxation areas, steam baths to purify the skin, Japanese baths, waterfalls to relax the muscles of the shoulders and back; sensory aromatherapy tanks; footbaths, and olfactory.
Don't miss the first ever Sauna Cinema experience, combining wellness and culture. A special setting to relax while watching a selection of short films dedicated to nature, shot in Trentino Alto Adige, among forests, waterfalls, and snowy peaks, selected by QC Terme in collaboration with the 2018 edition of the Trento Film Festival.
The ample beauty zone for massages and treatments is designed to satisfy the senses: personalized treatments, specific massages (modeling, sports, ayurveda, etc.), long massages for those who want to pamper themselves a little more, couples' massages to regain complicity, and specific facial and body treatments. In addition, solarium, outdoor thermal baths, terraces, and wellness events.
The restorative power of water
The QC Terme Center - which uses water from the Alloch spring, the only sulfuric water source in Trentino, known in ancient times for its healing powers, and already in use for conventional spa services - proposes new and modern wellness offerings, and has made Pozza di Fassa a true pole of international thermals. Here, through alpine balneotherapy, we can heal the pathologies of our hectic lives, relax the muscular and nervous system, remove negativity, strengthen the immune system, improve sleep quality, reduce stress, and purify the epidermis to regain a perfect biorhythm.
Well-being with flavor
To complete the wellness voyage proposed by QC Terme Dolomiti is an unforgettable gastronomic experience: several daily events dedicated to wellness foods, including the wellness lunch, a delicious, nutritious, and light lunch (Monday to Friday); a colorful wellness brunch with seasonal fruit and savory snacks (on weekends); the evening Aperiterme, cocktail hour in bathrobe between bubbles and delicacies offered to guests (every night); wellness tastings with a selection of local cheeses (every Thursday); the Maître chocolatier, a tasting of several chocolate fondues in which to savor dipped fruit (every Tuesday), a gathering of bubbles aimed at tasting Ferrari Maximum Brut Trentodoc, a Trentino excellence offered to guests for unforgettable moments (every Friday).
QC Terme Dolomiti Hours
Monday – Thursday: 10am - 10pm
Friday: 10am - 11pm
Saturday: 9am - 11pm
Sunday: 9am - 10pm
Holiday weekends and national holidays 9am-11pm
Access is permitted to guests over 14 years.
Booking is recommended for weekends and on holiday periods.