Forno di Zoldo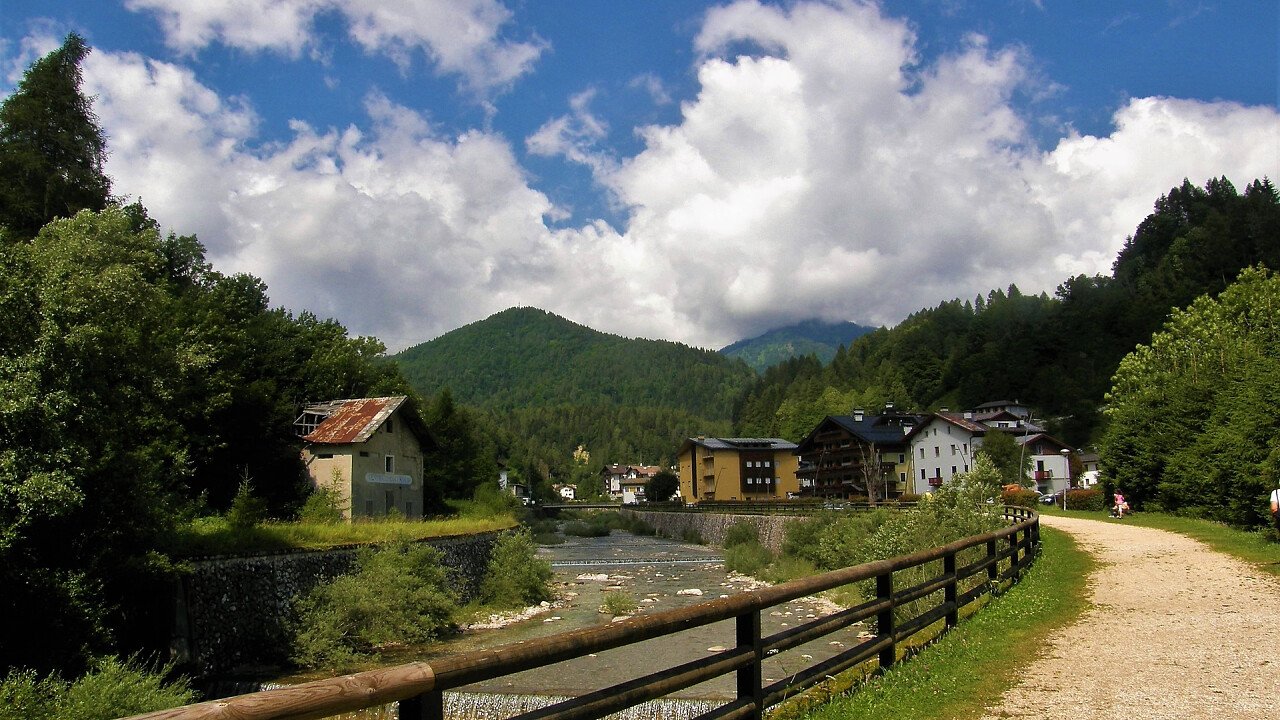 © Shutterstock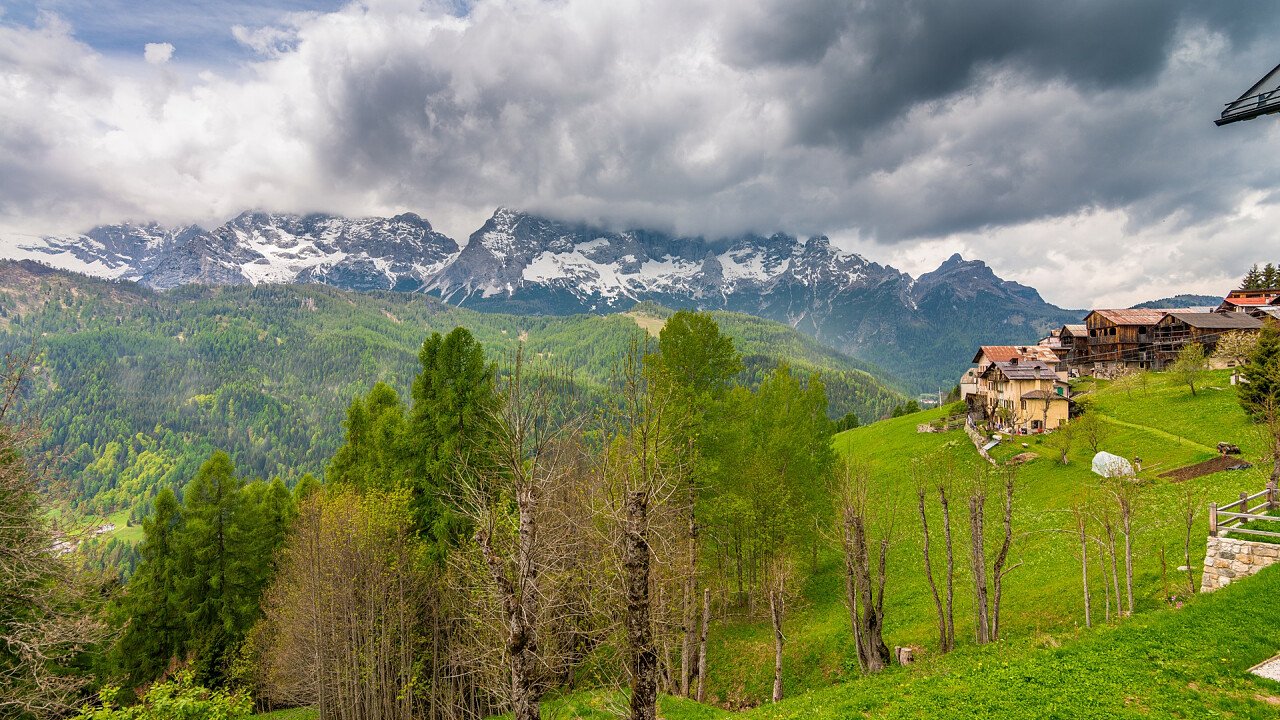 © Shutterstock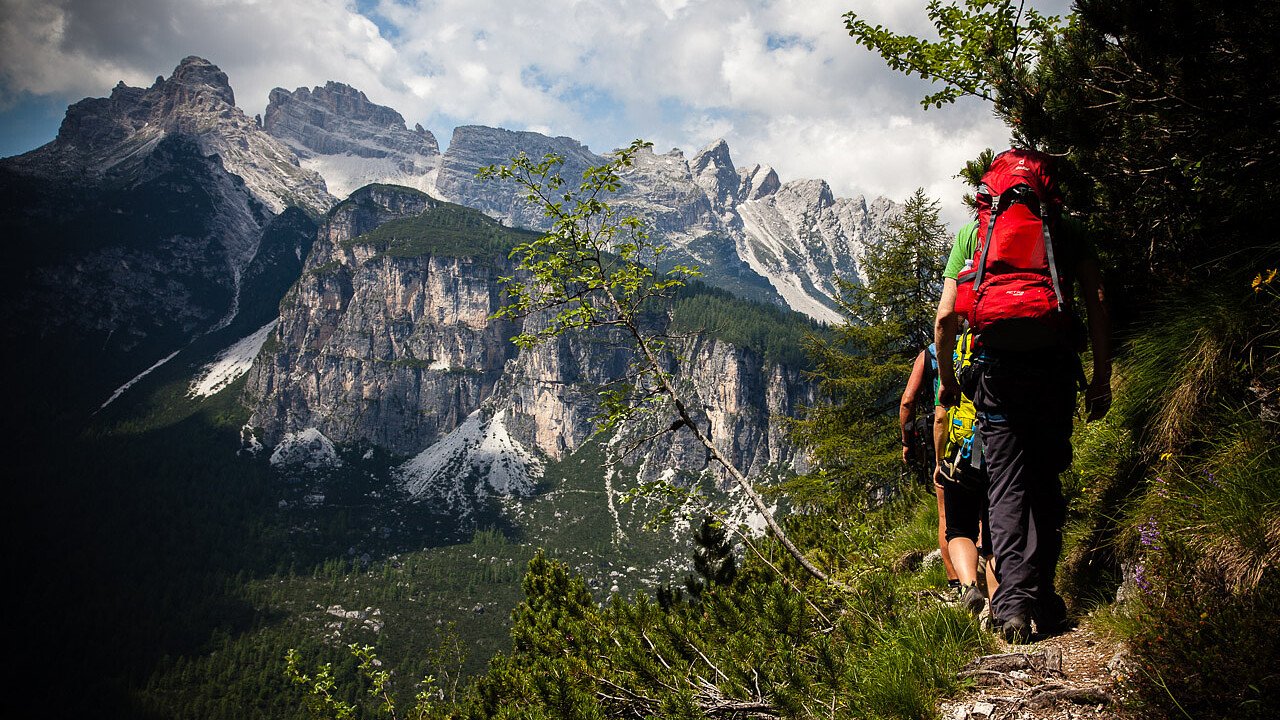 © Val di Zoldo Turismo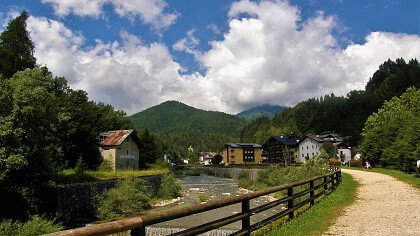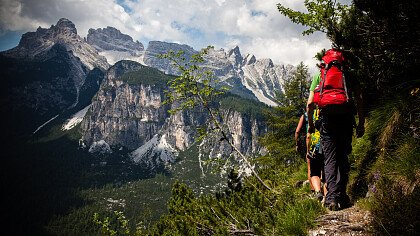 Request a free holiday quote
Hotel Forno di Zoldo
Forno di Zoldo: iron, ice-cream and climbing
Forno di Zoldo, the major town of Val Zoldana together with Zoldo Alto, has become famous for iron manufacturing and ice-cream production. Nowadays it is a tourist resort both in winter - allowing to reach easily the Civetta Ski area - and in summer, especially for climbers who are attracted by the mountain Civetta.
Forno di Zoldo, surrounded by imposing Dolomite peaks such as Civetta and Pelmo, lies along the torrent Maè and is characterized by many tabià- typical cattlesheds with haylofts - witnessing the importance of rural culture in the history of the village: some of them where built in the 17th century. Anyway, the major activity in the area was iron manufacturing. In fact there were many furnaces in the area and this activity gave the village its name (Forno = furnace). The importance of iron manufacturing reached its peak under the Republic of Venice, which used the nails produced in Forno to build its ships and wharfs.
At the end of the 19th century there was a great emigration and hawking began to develop: local people started to sell sorbets with the typical carts, used to sell the homemade Zoldo ice cream until the first ice-cream shops were created.
The history of the area can be discovered in the Iron and nail museum in Forno di Zoldo, as well as in the old Iron route, a car itinerary connecting the castle Castello di Andraz near Colle Santa Lucia with Pralongo, one of Forno's hamlets, featuring a perfectly preserved fusinela (small forge).
Forno di Zoldo: what to do
Nowadays Forno di Zoldo is a modern tourist center with many hotels and free-time opportunities, both in winter and in summer. It is appreciated by mountaineers and climbers wanting to reach the important vie ferrate of the Civetta, but also by those longing for beautiful quiet walks in a wild nature. There are many paths reaching the surrounding alpine refuges and valleys, such as rifugio Bosconero and rifugio Casel. There is also a circular 6-days hike along the different mountain groups called anello zoldano.
In winter, Forno di Zoldo offers a cross-country trail in Pralongo, an ice arena, and it is an excellent starting point to reach the Civetta Ski area, where you can do downhill run, snowboard and ski mountaineering on Mount Pelmo.
If you want to discover the area from a cultural point of view, we suggest you to visit the Church of S. Floriano in Pieve di Zoldo, whose altar was sculpted by the famous wood-carver Brustolon.
In February there is a particular carnival celebration in Fornesighe, "La Gnaga", with typical wood masks.