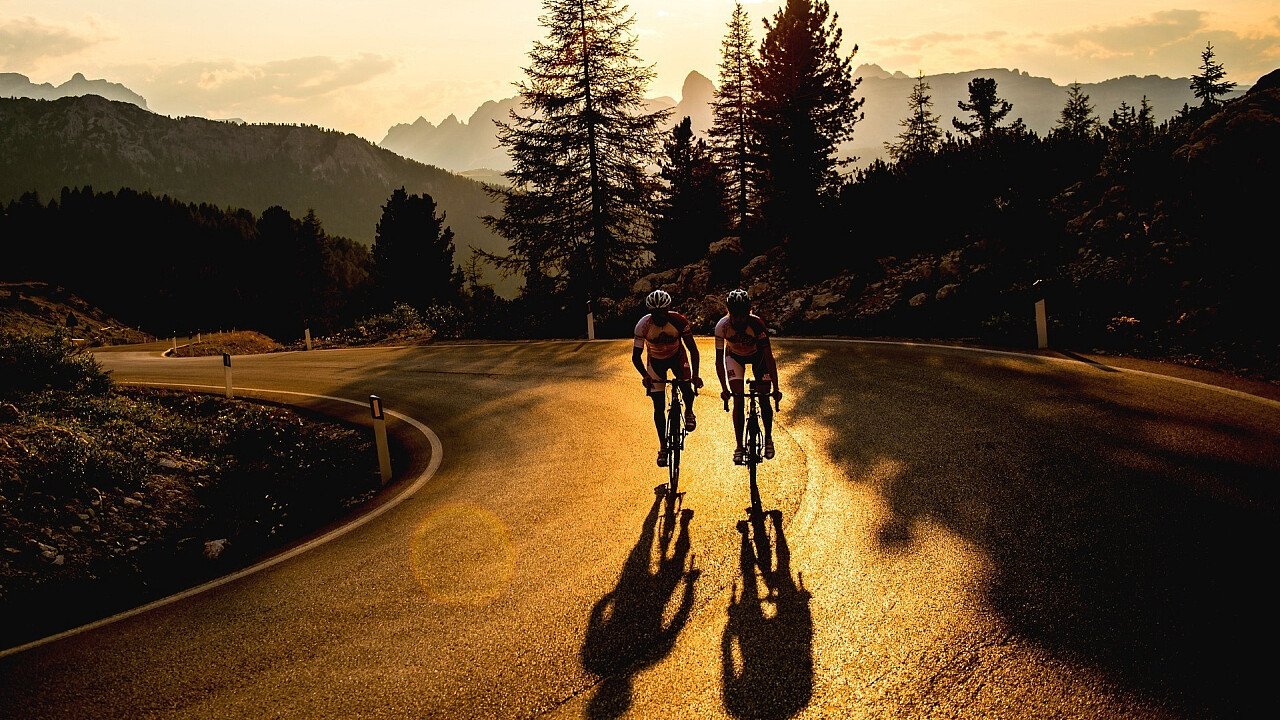 © Consorzio Turistico Alta Badia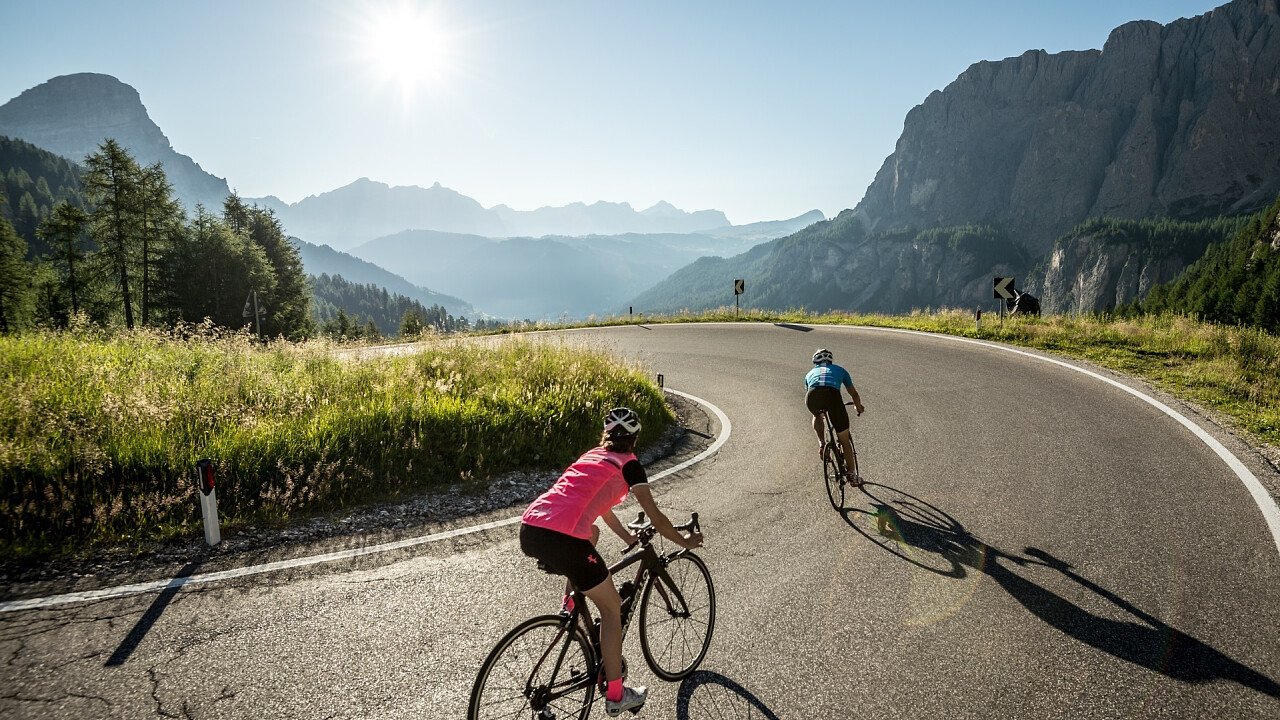 © Consorzio Turistico Alta Badia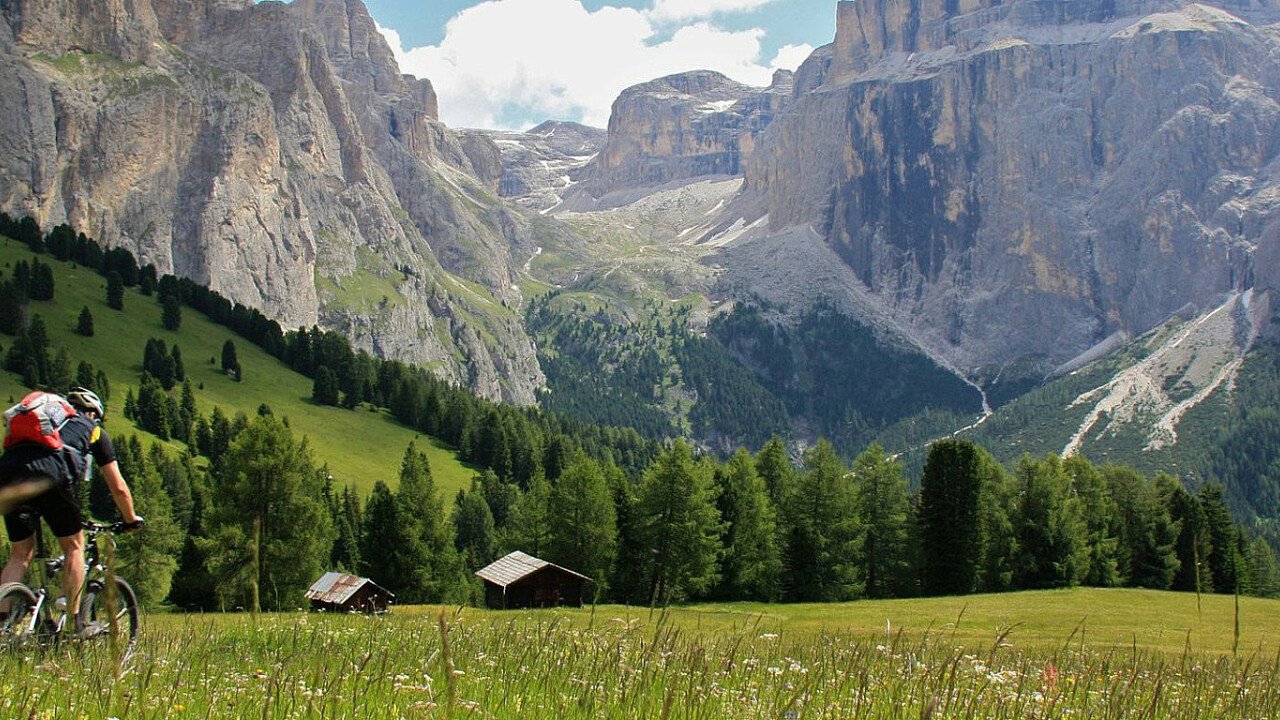 © e-bikedolomiti.it
There are several ways to explore the Dolomites: the electric bike is one of them. Even when it comes to the whole family. Comfortable and environmentally friendly, the e-bike is the right way to see the valleys, complete itineraries, without the fear (and fatigue) of the uphill.
The e-bike is an electric bike with pedalling assistance, designed for excursions and for those who want to experience cycling in the Dolomites in an environmentally friendly and safe way. Excursions by these means allow you the freedom of two wheels, just like a classic mountain bike, but in addition, you'll have the option of assisted electric pedalling, for when you want to take it easy along the way.
Designed to tackle the summer season, e-bikes are easily rented in many specialised centers at altitude, both at ski lifts, and in the Tourism offices at many resorts in the Dolomites.
In addition, as with rental cars, e-bikes can be conveniently returned to any rental location, once you have concluded your excursion. One thing to consider is that an electric bike needs to be recharged. Therefore you'll have to keep the location of charging stations in mind when deciding to use this transportation medium.
With an e-bike on the cycle paths of the Dolomites
The use of an electric bike in the Dolomites will gift you views and an unforgettable experience. Among the many routes available, the Cycling Path of the Dolomites is one of the most renowned.

Via a path that winds through the towns of CALALZO-CORTINA-DOBBIACO-LIENZ, this bike path will traverse numerous Dolomite valleys allowing you to enjoy their beauty, in complete safety, even with the whole family. The route of the old railway has been revised, ecologically, offering the public the chance to ride through a UNESCO Heritage area, integrating travel on this path with mixed means, primarily a combination of train & bike, and bus & bike.
Running about 47 km, the long path the Dolomites, from Dobbiaco to Calalzo di Cadore (or vice versa), is a spectacular cycling route with a mix of dirt and tarmac / dirt road, and riding on a bike or electric bike, offers some of the most beautiful scenery the Dolomite chain has to offer, including the Three Peaks.